Welcome to the YEAR 2012!
Welcome to the Young European Arena of Research 2012. This year the competition has taken place in Athens, Greece on the 22nd April 2012  to the 26th April 2012.
The photos are up and running - if you have any photos that you would like to show us - please email us at This e-mail address is being protected from spambots. You need JavaScript enabled to view it
Please feel free to browse our website. If you have any information you would like to know about us, please contact us at This e-mail address is being protected from spambots. You need JavaScript enabled to view it
Kind Regards
YEAR Team 2012
How does YEAR work?
Students are asked to submit an abstract on-line under one of the YEAR2012 scientific pillars. This collection of submitted abstracts is hosted online on the YEAR2012 website and represents a showcase of European research and is open for viewing by all those interested in the field. All abstracts will go through an online judging review, after which the top 30 finalists will be invited to attend the TRA2012 Conference in Athens to display their research in an exhibition space. The 30 finalists will be judged a second time at the conference and the winner for each of the pillars will be announced and presented during the conference, for an expected 1,500 delegates to observe.
YEAR 2012 Scientific Pillars
Governance of the transport system
Transport, mobility and infrastructure
Safety and Security
Energy, environment and resources
Design and Production (vehicles, vessels and infrastructure)
Complementarities of transport modes
Who can participate?
The competition is open to early-stage researchers registered in a college or university from across the European Union, EU Candidate Countries, Potential EU Candidate Countries and European Economic Area* .
An early-stage researcher is defined as an undergraduate student in the final year of their programme or a postgraduate student in a PhD programme or in a postgraduate programme leading to a PhD.
Programme leading to a PhD is defined as Stage 1 in a two stage programme or a Research Masters where it is common place to transfer from this into a PhD programme.
* Albania, Austria, Belgium, Bosnia and Herzegovina, Bulgaria, Croatia, Cyprus, Czech Republic, Denmark, Estonia, Finland, France, Germany, Greece, Hungary, Iceland, Ireland, Italy, Latvia, Lithuania, Luxemburg, Macedonia, Malta, Montenegro, the Netherlands, Norway, Poland, Portugal, Romania, Serbia, Slovakia, Slovenia, Switzerland, Spain, Sweden, Turkey, United Kingdom.




YEAR 2012 will aim:
•    to have a strong participation of young transportation researchers in the TRA2012 Conference
•    to identify the top performing young researchers and acknowledge their achievement
•    to build a vibrant community of young transport researchers in Europe and neighbouring states
•    to provide students with the opportunity to view their abstract in the context of what others are doing, to compare their work to the work of others and to make contact with others working in similar fields
•    to create an important opportunity for early-stage researchers to meet each other and to discuss their work with researchers from all over Europe
•    to stimulate the imagination of delegates at the TRA2012 conference and provoke discussion on the future of surface transport
Further Information
If you have any further queries of questions please contact the YEAR2012 TEAM at This e-mail address is being protected from spambots. You need JavaScript enabled to view it
The YEAR competition and the TRA 2012 conference are funded by the European Commission under the Seventh Framework Programme.
.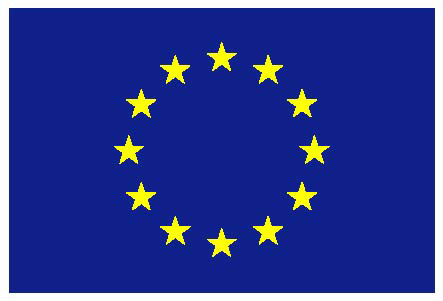 Trasnport Research Arena 2012 (TRA 2012) will be jointly organised by the Conference of European Directors for Roads (CEDR), the European Road Transport Research Advisory Council (ERTRAC), the European Rail Research Advisory Council (ERRAC) and of the European Technology Platform Waterborne (Waterborne TP) and the European Commission.